A completely new OS experience.
Realm is a concept for a revolutionary operating system to run on home video game consoles. It is designed to be used in a domestic environment for its sophisticated user experience and interactivity. Here is what sets it apart from all the existing operating systems.
Vox

While Realm supports motion controlled gestures, the best way to communicate with it is with your voice. Vox is able to understand up to 80,000 words and unlike existing voice control systems, it knows the semantic meaning of all of them and how they can convey specific requests.

All hail you

Everything about this operating system has been designed to portray the idea of regality. From the visual interface to the way the virtual assistants address you, you will never be just a user. Get ready to meet your personal butler, and be regarded as a King, Queen, Prince or Princess.

Make it yours

As a sovreign, you have rights over a large piece of land on Realm's virtual planet of Ambrosia. Build your royal Palace, Hall after Hall. There are four to get started, including a magnificent Throne Room. These are applications you can install. You decide what to build next.
---
Access the beta
The early access to Realm has closed. We wish to thank everybody who took part in it and helped us deliver an even better product.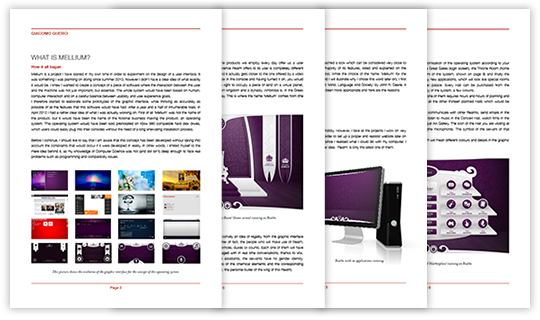 If you want to know more, we created a handout explaining everything about Realm, from its creation to its current development stages. You can request a copy by completing the form that follows. Your data will not be stored.